Micro Bikinis for Beauties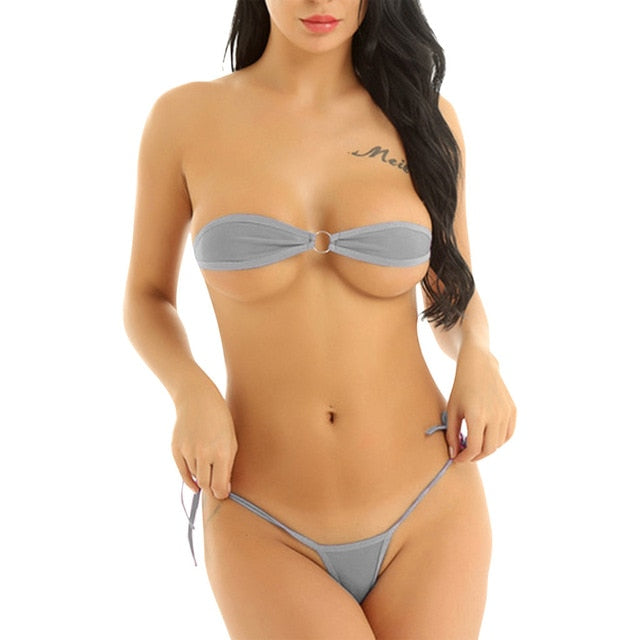 Why wear Micro Bikinis and how to choose best product
May it be beaches or pool parties, micro bikinis are an essential for every women. In the recent swimwear trend, micro bikinis are high up on the list. The right bikini can turn heads and look extremely flaunting. They come in various varieties, sizes and colors that allow for customers to have endless options to choose from. To land yourself the perfect pair, there are some factors you need to consider;
Quality
It is true that some brands have outrageous prices but some brands out there actually have a justified price. The business may have high ethical codes of conduct, good materiality and overall process which leads to them being slightly overpriced than others but it is still worth buying those products as they guarantee better quality.
Variety
Micro bikinis come in all shapes, sizes and colors for various age groups. For teens there are mostly brightly colored options while for young adults the colors turn into more sober ones and the styling options increase as you chose look deeper in the variety
Comfort
This is probably the number one reason why many people prefer wearing micro bikinis over any other style. Not only do they look fashionable, they are super comfortable to wear too! This means that you can rock that style easily without having any privacy concerns on your mind.
To sum it up, micro bikinis make for a good choice of attire especially because of the way they can suit any individual's specific preferences thanks to the huge variety in the market. You can easily choose the correct one for you by keeping into account the size and the kind of style that flatters your body shape the most, along with any budget limitations that you might have.